Please ask if you'd like any more info about these performances!
Diana performing at the SBNY in NYC on January 26th. All photos from lesmis.com and thank you to John for the link for the pictures.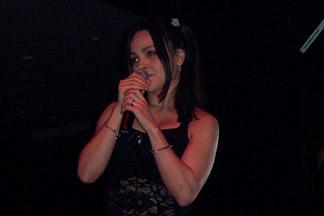 Singing her heart out
On stage!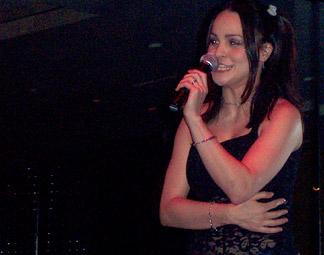 Performing "On My Own"
Diana in Les Miserables' performance at the Gypsy of the Year Competition at the Palace Theatre on December 9th and 10th 2002. (Picture from broadwaycares.org)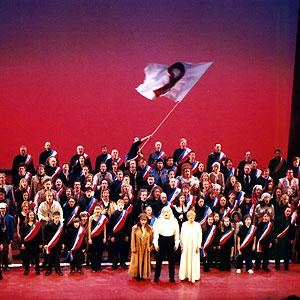 Performing "On My Own" at Broadway on Broadway on September 15 2002.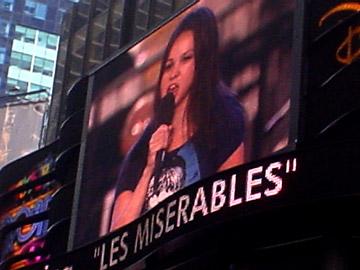 Diana performed "On My Own" in the 2002 Stars in the Alley concert in Shubert Alley on May 29th ('02).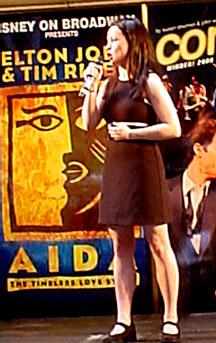 Diana performing at the "Broadway at Bryant Park" concert series on July 11th 2002. (Thanks Christine!)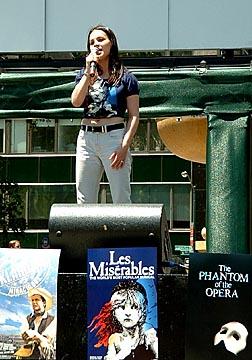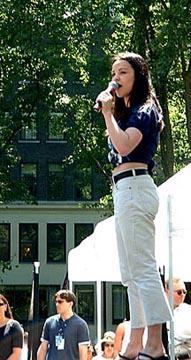 When Les Miserables passed A Chorus Line in becoming the second longest running Broadway show, they put on a tribute after the curtain call at their 6,138th show. (Picture from
www.playbill.com
and thank you to Christine for the link!)